You expect your team members to learn and grow.  True leaders do the same themselves.
Professional Associations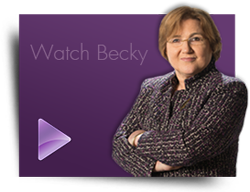 Events and Seminars
March 28-29, 2017:  Chicago, IL:  I have not attended this conference personally, but have heard good things about it. Generis (a for profit company that hosts workshops and conferences) is presenting the American Manufacturing Summit with a variety of speakers and networking opportunities.  The agenda includes lean, innovation, and technology throughout the supply chain.
May 2-3, 2017:  Ogden UT:  If you've never seen a world class manufacturing organization up close, this is your chance.  Autoliv has agreed to host a 1.5 day workshop for AME, showing many of their processes and systems.  As Tom Hartman would say, "you can see it in the eyes of our people."
May 8-10, 2017: Cleveland, OH:  The Industry Week Manufacturing and Technology Conference (previously IW Best Plants) includes presentations, plant visits, keynotes, technology demonstrations, and an opportunity to learn more from others and share what you know.
May 23-25, 2017:  Phoenix, AZ:  Disruptions large and small confront today's supply chains on a daily basis. The Gartner Supply Chain Executive Conference is an opportunity to meet with the best to be exposed to their transformational strategies.
At Your Convenience:
Take advantage of these brief and valuable podcasts and videos to challenge your thinking. Consider my video series Manufacturing Greatness, which you can use in the comfort of your home or office, as a powerful learning opportunity.