Start Smart, Finish Strong
Forging Your Path to Operational Excellence and
Long-Term Success in the Manufacturing World
"We have 3 copies of your excellent book.  We are reading it as an executive team and the insights you give are fantastic."     Brandon Mello, Director of Manufacturing, Sur-Seal
Most manufacturers are good enough at many aspects of their business, but surprisingly few are excellent at what matters most. In fact, all manufacturers can still do better at their most critical competencies. How can your company improve and grow? Start Smart, Finish Strong helps you answer that question—and then gives you practical ways to achieve true transformation at your company. For over 25 years, Rebecca Morgan has helped manufacturers leverage their resources to be more successful. Along the way, she has discovered the behaviors, capabilities, and best practices that drive excellence in manufacturing. In this landmark book, Morgan shares 58 powerful strategies to help any manufacturer dramatically improve. Follow Morgan's expert advice—on everything from effective leadership to supply chain management—and you'll forge your own path to operational excellence and long-term success.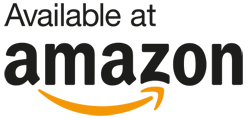 Paperback Version – $28.00

iBooks Version – $23.99

The Manufacturing Greatness Series
This video series provides insights and challenging thinking designed for the operations executive committed to building manufacturing greatness.  Check out the introductory video by selecting READ MORE below.