People ask with skepticism: "how are strategic profits any different from regular profits?" Well, that is an important question.
Regular profits are profits – aka "the bottom line," – that you've long been familiar with.  If your goal is to maximize those at all costs, strategic profits is outside your scope of interest.
Strategic profits are designed to achieve a broader and targeted impact.  Your vision is likely different from that of the business owner across the street.  Defining your unwavering view of what business success creates is the first step in maximizing strategic profits.
Thinking strategic profits reflects a coherent body of intentional vital decisions about
your definition of business success
excellence partners
resource and capability development
opportunity costs
complexity, and
a host of other very impactful choices.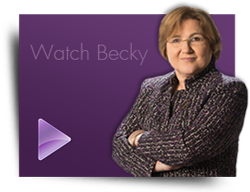 Defining Strategic Profits
Thinking Strategic Profits is the process of clearly defining your personal concept of business success, understanding options for attaining it, and creating the environment that sustains it over time.
Why is thinking strategic profits worth your time and energy? Read that last paragraph again. Smaller profits are not necessarily bad, and higher profits are not necessarily good; it depends on the milieu you envision resulting from business success.
If your interest is piqued, download the free e-book Strategic Profits. The few minutes you invest in reading it will be time well spent.